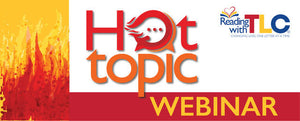 Recording of Mark Surabian: "I Want to Do it Myself!" – Assistive Technology Solutions for Empowering Student Participation
Presented by  Mark Surabian
This is a per person fee
GROUP RATES: If you are interested in purchasing this webinar for 10 or more members of your school, district, or company, you may click on the option to pay $450 for an unlimited number of attendees to watch live or view the recording when it's convenient for you for one month.
URGENT FINAL REGISTRATION STEP:  After purchasing this webinar, you will receive an email which will contain the links to your recording and handout.
Description:
Remediation and therapy for learning and neurological challenges take time, whereas technology compensates immediately to enhance learner access and confidence through actual participation until the impact of the former takes hold. AT is an effective solution to keep learners with disabilities "engaged and responsible" for their own classwork. It also helps them perform at levels more accurate to their real potential throughout their educational careers. 
This dynamic and engaging presenter will briefly discuss why AT is often overlooked as a support to enhance learner participation; describe the challenges of functionally incorporating AT into the classroom as depicted through real case studies; and provide an overview of effective AT tools used for individuals with disabilities. This workshop will present attendees with information and demonstrations of latest assistive technologies for making materials more accessible thereby enhancing student participation reading, writing, note-taking, math, and organizational tasks.

Presenter Bio:
The Director of ATHelp & ATTrain, Mark Surabian, has utilized assistive and instructional technologies to serve the educational and vocational needs of thousands of individuals with disabilities for over 30 years, across five states, in both private and public school systems, residential and work facilities, and within home-based learning programs. He developed and presently operates ATHelp.org, an assistive technology support program at the JCC in Manhattan, where he has offered free AT support to over 3900+ children and adults with communication, vision, learning, and physical challenges. His new program, ATTrain.org, provides free AT training to professionals at schools and agencies across the greater NYC area.

As an Assistive Technology Consultant he has provided services to the NYC DOE, NYS Acces-VR, and to 100+ public, private, and charter schools, addressing the curriculum and participation needs of students and training/support for professionals. He is adjunct faculty in assistive/educational technologies for NYU's Doctoral Program in Occupational Therapy, and within the Education Departments of Bankstreet College, Pace University, and St. Joseph's College.  He guest lectures at Columbia University Teachers College, CUNY, Fordham University, and other local institutions. He has provided lecture series for agencies such as The Everyone Reading Assn., The NYC Special Education Collaborative, and The Teachers College Inclusive Classrooms Project, and presented at most national AT/IT/Ed conferences such as ISTE, ATIA, CTG, AERA, and ATCNE. He has consulted for AT developers like AMDi, Kinems, LC Technologies, and Panther Technologies, and volunteered his services to advocacy groups such as The UNICEF Innovation Fund, The Cooper Hewitt/Smithsonian Accessibility Advisory Committee, The National MS Society, Advocates for Children, Parents for Inclusive Education, and the ARISE Coalition. He also collaborates on research projects around the use of AT for learning, communication, and accessibility.
CREDITS: Whether you watch live or view the recording, this training offers 2 cont. ed. hours for all, and Certificate Maintenance Hours (CMHs) for Speech Language Pathologists. ASHA accepts CMHs towards the 30 hours needed for re-certification. 
Purchase orders are accepted at check out on the order summary page or they may be faxed to 781-812-2441, emailed to info@readingwithtlc.com, or mailed to Reading with TLC, 775 Pleasant Street, Suite 6, Weymouth, MA 02189. 
ATTENDEES: If you are paying for and registering someone else or registering a group of people, please enter the attendee names and emails in the "notes" section on the order summary page.
CANCELLATION POLICY: No cancellations. 
---
We Also Recommend