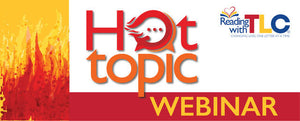 Recording of Dr. Edward Hallowell Keynote: Managing Stress and Toxic Worry in Students Webinar
Presenter: Edward (Ned) Hallowell, M.D
This is a per person fee
GROUP RATES: If you are interested in purchasing this webinar for 10 or more members of your school, district, or company, you may click on the option to pay $450 for an unlimited number of attendees to watch live or view the recording when it's convenient for you for one month.
URGENT FINAL REGISTRATION STEP:  After purchasing this webinar, you will receive an email which will contain an important digital PDF that you need to download. (Check your spam folder.) This PDF contains the link to your recording. You will have this recording for one month.
Description:
This is another in a collection of three Hot Topic sessions presented by the globally renowned psychologist, speaker, and author of the books, Driven to Distraction, and ADHA 2.0. We live in a time of immense stress and worry, and the current pandemic has only heightened this. Due to increased fears and worries felt, not only by children during this difficult time, but also by some of the adults in their lives, many are in need of special strategies that can help bring down their levels of stress for improved happiness, and learning. What if we could find a way to reduce the stress and
worry in our children (and in ourselves) and live a calmer life? Whether working with children in a classroom, in therapy, online, or at home as a parent or guardian, this session could be a real game changer for all of us.

In this timely session, Dr. Hallowell talks through a program that is practical, evidence-based and effective in bringing levels of stress and worry from the toxic zone down into normalcy. Learn the simple steps any individual can take, from a child to an adult, in order to regain a confident and upbeat feeling about everyday life. Use these strategies with your students, your own children, and even to help yourself in living a calmer, happier life. Those attending live will have opportunities to ask Dr. Hallowell questions. Save your seat now for this special event! This session is appropriate for
general teachers, special educators, speech pathologists, tutors, psychologists, parents, and anyone else interested in helping individuals of any age.

Presenter Bio:
Edward (Ned) Hallowell, M.D. is a board-certified child and adult psychiatrist and world authority on ADHD. He is a graduate of Harvard College and Tulane Medical School, and was a Harvard Medical School faculty member for 21 years. He is the Founder of The Hallowell ADHD Centers in Boston MetroWest, New York City, San Francisco, Palo Alto and Seattle. He has spent the past four decades helping thousands of adults and children live happy and productive lives through his strength-based approach to neurodiversity, and has ADHD and dyslexia himself. Dr Hallowell is a New York Times bestselling author and has written 20 books on multiple
psychological topics. The groundbreaking Distraction series, which began with Driven to Distraction, co-authored with Dr John Ratey in 1994, sparked a revolution in understanding of ADHD. As the host of the twice-weekly Distraction podcast, Dr. Hallowell explores with guests how to better connect with others and how each of us can implement strategies that can turn modern problems into new-found strengths. He is also a sought-after international speaker and has presented to thousands
on topics including the strengths of ADHD, strategies on handling fast-paced life, parenting and a range of other pertinent family and health issues.
Dr Hallowell has been featured on 20/20, 60 Minutes, Oprah, PBS, CNN, The Today Show, Dateline, Good Morning America, The New York Times, USA Today, Newsweek, Time Magazine, the Los Angeles Times, the Boston Globe and many more. He is a regular columnist for ADDitude Magazine. Dr. Hallowell lives in the Boston area with his wife Sue and they have three children, Lucy, Jack and
Tucker.

CREDITS:
 Whether you watch live or view the recording, this training offers 1.5 cont. ed. hours for all, and Certificate Maintenance Hours (CMHs) for Speech Language Pathologists. ASHA accepts CMHs towards the 30 hours needed for re-certification. 
Purchase orders are accepted at check out on the order summary page or they may be faxed to 781-812-2441, emailed to info@readingwithtlc.com, or mailed to Reading with TLC, 775 Pleasant Street, Suite 6, Weymouth, MA 02189. 
ATTENDEES: If you are paying for and registering someone else or registering a group of people, please enter the attendee names and emails in the PO section on the order summary page.
CANCELLATION POLICY: No cancellations.
---
We Also Recommend