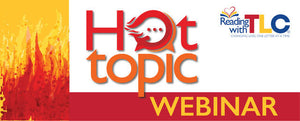 Recording of Developing Oral Language Skills: Debunking Myths and Providing Strategies by Suzanne Ducharme MacFarlane Webinar
Presenter: Suzanne Ducharme MacFarlane, MS CCC-SLP
This is a per person fee
URGENT FINAL REGISTRATION STEP:  After purchasing this webinar, you will receive an email which will contain an important digital PDF that you need to download. (PLEASE CHECK YOUR SPAM FOLDER FOR ALL CORRESPONDENCE RELATED TO THIS TRAINING.)  This PDF contains the link to your recording. You will have this recording for one month. 
GROUP RATES: If you are interested in purchasing this webinar for 10 or more members of your school, district, or company, you may click on the option to pay $450 for an unlimited number of attendees to watch live or view the recording when it's convenient for you for one month.
Description:
 In the first 5 years of life, children master a staggering number of skills. Among the most important is the ability to communicate and to interact with family and peers. Progress with communication makes children available for later pre-academic instruction, so it is critical that the foundation be strong. Yet, every year many children experience delays and difficulties with speech and language development and require the assistance of a highly trained Speech Language Pathologist. The SLP's role with very young children includes both direct training with the child, but also coaching and supporting parents, family and educators in how best to assist children in acquiring both receptive and expressive language.  
This webinar will provide practical information about language development in the first 5 years, review and clarify common myths of development, and provide many proven strategies for supporting children in the classroom and at home. It will also include an interactive exercise about how to use toys and materials flexibly, and information about how best to use and integrate technology with young children. Those who already attended Suzanne's 2018 webinar on Building Oral Language Skills may want to attend as a refresher, and to obtain an additional half hour of important content. This workshop is primarily for early childhood educators, special education preschool teachers and aides, Occupational and Physical therapists, Early Intervention and daycare staff, parents/family members, and anyone who works with young children. The content would be considered introductory for Speech Pathologists but may be useful for those SLPs just beginning to work with young children or needing an updated refresher on this topic.
Presenter:
Suzanne's passion, her life work, is to help children and their families. With over 25 years' experience as a pediatric Speech Language Pathologist in a variety of clinical settings, Suzanne has had the opportunity to develop advanced clinical skills in treating children with a range of complex medical and developmental challenges. In the past several years, Suzanne's private practice has been increasingly focused on the 0-3 population, including working with many newborns. Since 2014, Suzanne has been offering traditional speech services combined with Craniosacral Therapy, leading to the development of an approach called holistic speech pathology.  This innovative approach considers the whole child within the context of their family, and works on balancing the nervous system for optimal learning and development. Suzanne's first book, Childhood Speech and Language Disorders: supporting children and their families on the path to communication was published in 2016 by Rowman and Littlefield. This book represents the integration of Suzanne's philosophy with practical and easily applied strategies for helping children in the first 5 years. Suzanne is currently training to be a post-partum doula, which will allow her to work more closely with infants and new moms in the first days after birth. When you work with Suzanne, you get more than a seasoned clinician; you have the opportunity to develop a deep relationship that goes beyond the clinical. You get a partner, coach and facilitator for the whole family.
Find out more at www.Suzanne-Ducharme.com or on www.facebook.com/TheOfficesofSuzanneDucharme
CREDITS: Whether you watch live or view the recording, this training offers 2 cont. ed. hours for all, and Certificate Maintenance Hours (CMHs) for Speech Language Pathologists. ASHA accepts CMHs towards the 30 hours needed for re-certification. 
Purchase orders are accepted at check out on the order summary page or they may be faxed to 781-812-2441, emailed to info@readingwithtlc.com, or mailed to Reading with TLC, 775 Pleasant Street, Suite 6, Weymouth, MA 02189. 
ATTENDEES: If you are paying for and registering someone else or registering a group of people, please enter the attendee names and emails in the PO section on the order summary page.
CANCELLATION POLICY: For cancellations made at least 10 days prior to the training, the webinar fee will be fully refunded. Cancellations made less than 10 days prior to the training will be subject to a $25 administrative fee. 
---
We Also Recommend