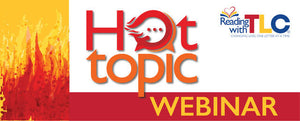 Recording of Susan C. Lowell: Assessment of Dyslexia, Reading Disorders, and Specific Learning Disabilities: Testing for Teaching
Presenter: Susan C. Lowell

This is a per person fee

URGENT FINAL REGISTRATION STEP:  After purchasing this webinar, you will receive an email which will contain an important digital PDF that you need to download. (PLEASE CHECK YOUR SPAM FOLDER FOR ALL CORRESPONDENCE RELATED TO THIS TRAINING.)  This PDF contains the link to your recording. You will have this recording for one month. 
GROUP RATES: If you are interested in purchasing this webinar for 10 or more members of your school, district, or company, you may click on the option to pay $450 for an unlimited number of attendees to watch live or view the recording when it's convenient for you for one month.
Description:
Assessment of specific learning disorders (SLD) including dyslexia conducted in public schools will be discussed using a component model and an educational diagnostic approach. The definition and prevalence of dyslexia, the most common language-based specific learning disability, SLD, will be presented. Assessment will target the symptoms of dyslexia and reading disorders. The role of receptive and listening vocabulary; phonological and phonemic awareness; phonological memory; rapid automatic naming; early literacy skills including letter name and letter sound, phonics accuracy and automaticity; decoding; fluency; orthographic processing; reading comprehension; spelling; and writing development in literacy development will be discussed.
Information presented will include a review of federal special education law, IDEA, as it pertains to SLD and dyslexia assessment, identification, and diagnosis in public schools. US Department of Education, Office of Special Education and Rehabilitative Services (OSERS) guidances concerning SLD and dyslexia will be shared. Analysis of DSM-5 and its criteria for identification, diagnosis, remediation and accommodation of diagnosed learning disorders will be presented.  Professional and ethical guidelines when using standardized assessment measures used for clinical evaluations will be reviewed. Testing for teaching means that assessment will be linked to instruction, generating recommendations for specially designed instruction together with needed accommodations or modifications to the regular education program. A well-conducted assessment identifies a student's strengths and weakness and provides a guide for developing individualized evidence-based literacy instructional planning.
Presenter Bio:
Susan C. Lowell, M.A., is an Adjunct Professor in the graduate school at Bay Path University and director of Reading and Literacy Clinic in New Hartford, CT. Ms. Lowell served as a past Vice President of the International Dyslexia Association (IDA), Chair of the IDA Global Partners Program, and past President of the NC Branch of IDA. A Fulbright Senior Scholar and Professor, Ms. Lowell has served as an Associate to the Office of Overseas Schools for the U.S. Department of State as a reading specialist. Ms. Lowell is an internationally recognized expert on specific learning disabilities and reading disorders including dyslexia who provides professional development and has been a keynote speaker, symposium chair, invited speaker at international and national conferences, and literacy consultant for US school districts. She contributes to 'Ask the Expert' for the federally funded National Center on Improving Literacy. Ms. Lowell authored the IDA Fact Sheet "Dyslexia Assessment: What is it and Why is it Important?" and co-authored the IDA book, Basic Facts on Assessment of Dyslexia: Testing for Teaching. 
CREDITS: Whether you watch live or view the recording, this training offers 2 cont. ed. hours for all, and Certificate Maintenance Hours (CMHs) for Speech Language Pathologists. ASHA accepts CMHs towards the 30 hours needed for re-certification. 
Purchase orders are accepted at check out on the order summary page or they may be faxed to 781-812-2441, emailed to info@readingwithtlc.com, or mailed to Reading with TLC, 775 Pleasant Street, Suite 6, Weymouth, MA 02189. 
ATTENDEES: If you are paying for and registering someone else or registering a group of people, please enter the attendee names and emails in the PO section on the order summary page.
CANCELLATION POLICY: No Refunds. 
---
We Also Recommend