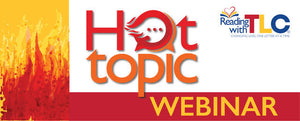 Recording of Sean Sweeney: Applying Google Tools in Telepractice/Distance Learning.
Recording of Applying Google Tools in Telepractice/Distance Learning.
Please note: This is a per person fee. 
Presenter: Sean Sweeney, MS, MEd, CCC-SLP
GROUP RATES: If you are interested in purchasing this webinar for 10 or more members of your school, district, or company, you may click on the option to pay $450 for an unlimited number of attendees to watch live or view the recording when it's convenient for you for one month.
This recording will be available for 1 month, from the date of purchase. 

Please note: After adding this webinar to your cart and checking out, you will receive an email which will contain an important digital PDF that you need to download. This PDF contains the link to your recorded webinar.
ATTENDEES: Please note: This is a per person fee. If you are paying for and registering someone else or registering a group of people, please enter the attendee names and emails in the "notes" section upon checkout.
Purchase orders are accepted at check out or they may be faxed to 781-812-2441, emailed to info@readingwithtlc.com, or mailed to Reading with TLC, 775 Pleasant Street, Suite 6, Weymouth, MA 02189. 
Description:
This session will model the range of tools available through G-Suite (formerly Google Apps) for language and social interventions through a telepractice environment. Included will be the use of Google Slides for building lesson visuals, Google Drawings for graphic organizers and other visual supports, Google Classroom and Docs for scaffolding communication and writing skills, and Google Earth for curriculum and real-world intersections with language objectives. This session will not provide information on getting started with telepractice and distance learning platforms - please see the March 23 Hot Topic webinar by Tara Roehl, MS, CCC-SLP.
Presenter Bio:
Sean Sweeney, MS, MEd, CCC-SLP, is a speech-language pathologist and technology consultant working in private practice at The Ely Center in Needham, MA. Sean is currently implementing telepractice through The Ely Center due to the Coronavirus Emergency. Sean spent over a decade in the public school setting serving in the roles of SLP and instructional technology specialist. His blog, SpeechTechie, (named after you, not him) was inspired by the combination of those complementary vocations and a desire to empower those in his field to employ technology in their work. Sean currently consults to, and presents for, local and national organizations on technology integration in speech and language interventions. Sean loves hiking and breaks from technology as well!
CREDITS: This training offers 2 cont. ed. hours for all, and Certificate Maintenance Hours (CMHs) for Speech Language Pathologists. ASHA accepts CMHs towards the 30 hours needed for re-certification. 
CANCELLATION POLICY: No Refunds.
---
We Also Recommend