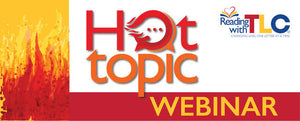 Recording of Rick Lavoie: A Motivational Strategy That Works Webinar
"I'm not telling you it'll be easy
…I'm telling you it'll be worth it."
Presenter: 

Richard D. Lavoie, M.A., M.Ed
This is a per person fee
URGENT FINAL REGISTRATION STEP:  After purchasing this webinar, you will receive an email which will contain an important digital PDF that you need to download. (Check your spam folder.)  This PDF contains the link to your recording. You will have this recording for one month. 

GROUP RATES: If you are interested in purchasing this webinar for 10 or more members of your school, district, or company, you may click on the option to pay $450 for an unlimited number of attendees to watch live or view the recording when it's convenient for you for one month.
Description:
You've seen him on TV, you've watched his legendary videos, including "How Difficult Can This Be? The F.A.T. City Workshop." one of the most widely distributed films in the educational media, and you may even have been lucky enough to see him speak in person. Rick Lavoie, one of the world's most engaging educational speakers, will be coming to teach, inspire, and entertain us in three inspiring live and recorded Hot Topic webinar sessions this fall. This first session on motivation will provide us with unique and proven methods to motivate even our most challenging students.  Now, more than ever, Rick's words of wisdom will be a welcome source of guidance and hope during, and beyond, these uncertain times.  If what you've been doing hasn't been yielding the kinds of results you want, sign up and grab your opportunity to watch Rick speak and ask him your questions.  
In a recent National Educational Association survey of 2,000 American teachers, 70+ of their students were termed "unmotivated". These troubling data reflect that our current motivational strategies are simply ineffective.
This innovative model to motivate and inspire students is rooted in research and approaches designed by marketers and advertisers on Madison Avenue. The advertising industry invests millions of dollars annually conducting research and surveys to determine how to motivate children at all age levels. Of course, their research is designed to convince kids to purchase their products…..but the basic tenets of their approach are easily transferable to the classroom.
This session will discuss and demonstrate this unique approach that allows you to individualize your motivational strategies in order to meet your student's individualized motivational profile.
Presenter Bio:
Rick Lavoie served as an administrator of residential programs for children with special needs for 30 years. He holds three degrees in Special Education and holds two Honorary Doctorates in Education from the University of Massachusetts (2003) and Mitchell College (CT – 2007).  He has served as a visiting lecturer at numerous universities including Syracuse, Harvard, Manhattanville College, University of Alabama, University of Melbourne and Georgetown.  His numerous national television appearances include The TODAY Show, CBS Morning Show, Good Morning America, ABC Evening News, and Walt Disney Presents.

Rick is the author of the book It's So Much Work to Be Your Friend: Helping the Child with Learning Disabilities Find Social Success and The Motivation Breakthrough: Six Secrets to Turning On the Tuned Out Child.
Most parents and professionals know Rick through his videos "How Difficult Can This Be? The F.A.T.  City Workshop" one of the most widely distributed films in the educational media.
Rick and his wife, Janet have three grown children and enjoy spending time with their two young grandchildren. They live on beautiful Cape Cod.
Rick welcomes visitors to his website www.ricklavoie.com
CREDITS: Whether you watch live or view the recording, this training offers 2 cont. ed. hours for all, and Certificate Maintenance Hours (CMHs) for Speech Language Pathologists. ASHA accepts CMHs towards the 30 hours needed for re-certification. 
Purchase orders are accepted at check out on the order summary page or they may be faxed to 781-812-2441, emailed to info@readingwithtlc.com, or mailed to Reading with TLC, 775 Pleasant Street, Suite 6, Weymouth, MA 02189. 
ATTENDEES: If you are paying for and registering someone else or registering a group of people, please enter the attendee names and emails in the PO section on the order summary page.
CANCELLATION POLICY: For cancellations made at least 10 days prior to the training, the webinar fee will be fully refunded. Cancellations made less than 10 days prior to the training will be subject to a $25 administrative fee. 
---
We Also Recommend