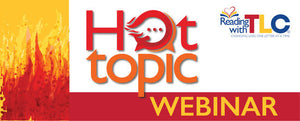 Recording of Ned Hallowell Keynote: Strategies for Students with ADHD Webinar
Presenter: Edward (Ned) Hallowell, M.D.
This is a per person fee
URGENT FINAL REGISTRATION STEP:  After purchasing this webinar, you will receive an email which will contain an important digital PDF that you need to download. (PLEASE CHECK YOUR SPAM FOLDER FOR ALL CORRESPONDENCE RELATED TO THIS TRAINING.)  This PDF contains the link to your recording. You will have this recording for one month. 
GROUP RATES: If you are interested in purchasing this webinar for 10 or more members of your school, district, or company, you may click on the option to pay $450 for an unlimited number of attendees to watch live or view the recording when it's convenient for you for one month.
Description: 
Back by popular demand, Dr. Ned Hallowell, globally renowned speaker and author of "Driven to Distraction". Join Dr. Hallowell for a deep dive into the most up-to-date information and practical strategies for students with ADHD. In November of 2021 hundreds of attendees raved about Dr Hallowell's strengths-based introductory Hot Topic webinar on ADHD. This time, after presenting a quick review of the general information on this trait, he will  will delve deeper into the topic. Walk away with helpful tips and proven-effective techniques that can be used to bring out the VAST super powers of your students or children who have this special characteristic. Learn also how to help ease the challenges that often affect those with ADHD by applying the methods outlined by Dr. Hallowell. If you want to be informed and inspired by the world's top authority on this topic, don't miss this webinar!
Presenter Bio:
Edward (Ned) Hallowell, M.D. is a board-certified child and adult psychiatrist and world authority on ADHD. He is a graduate of Harvard College and Tulane Medical School, and was a Harvard Medical School faculty member for 21 years. He is the Founder of The Hallowell ADHD Centers in Boston MetroWest, New York City, San Francisco, Palo Alto and Seattle. He has spent the past four decades helping thousands of adults and children live happy and productive lives through his strength-based approach to neurodiversity, and has ADHD and dyslexia himself.
Dr Hallowell is a New York Times bestselling author and has written 20 books on multiple psychological topics. The groundbreaking Distraction series, which began with Driven to Distraction, co-authored with Dr John Ratey in 1994, sparked a revolution in understanding of ADHD. He is the host of his new podcast called Dr. Hallowell's Wonderful World of different where he celebrates the world of different in its many and varied forms. In celebrating the many differences that adorn humanity, he hopes to break down barriers of stigma and misunderstanding and show how all of us benefit from the differences between us.
Dr Hallowell has been featured on 20/20, 60 Minutes, Oprah, PBS, CNN, The Today Show, Dateline, Good Morning America, The New York Times, USA Today, Newsweek, Time Magazine, the Los Angeles Times, the Boston Globe and many more. He is a regular columnist for ADDitude Magazine. Dr. Hallowell lives in the Boston area with his wife Sue and they have three children, Lucy, Jack and Tucker.
CREDITS: Whether you watch live or view the recording, this training offers 1.5 cont. ed. hours for all, and Certificate Maintenance Hours (CMHs) for Speech Language Pathologists. ASHA accepts CMHs towards the 30 hours needed for re-certification. 
Purchase orders are accepted at check out on the order summary page or they may be faxed to 781-812-2441, emailed to info@readingwithtlc.com, or mailed to Reading with TLC, 775 Pleasant Street, Suite 6, Weymouth, MA 02189. 
ATTENDEES: If you are paying for and registering someone else or registering a group of people, please enter the attendee names and emails in the PO section on the order summary page.
CANCELLATION POLICY: For cancellations made at least 10 days prior to the training, the webinar fee will be fully refunded. Cancellations made less than 10 days prior to the training will be subject to a $25 administrative fee. 
---
We Also Recommend