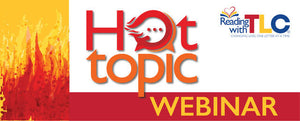 Recording of Robert Brooks Keynote: Creating Positive Emotions for Improved Learning, Motivation, and Resilience Webinar
Click to watch a short video of Dr. Brooks describing  what he will be sharing during this webinar!
Presenter:
Dr. Robert Brooks
This is a per person fee

URGENT FINAL REGISTRATION STEP:  After purchasing this webinar, you will receive an email which will contain an important digital PDF that you need to download. This will contain the link to your recording, which you will have for one month. 

GROUP RATES: If you are interested in purchasing this webinar for 10 or more members of your school, district, or company, you may click on the option to pay $450 for an unlimited number of attendees to watch live or view the recording when it's convenient for you for one month.
Description:  
 COVID-19 has profoundly altered our lives and the lives of our students and children. It is little wonder that an increasing number of children and adults have experienced anxiety, depression, mental health issues, and a diminished sense of hope and resilience that have ultimately impacted the ability to remain motivated and to learn. Education at all levels has been especially hard hit by the ramifications of COVID-19, and even more so for students who struggle with learning problems. The uncertainties of our current world raise an important question: What guiding principles can be applied to help us to navigate through these unprecedented times and nurture motivation, learning, and resilience in our children/students? 
Positive emotions have been shown to have a strong impact on brain functioning, problem-solving, engagement, and emotional and physical well-being. In this webinar Dr. Brooks will examine the importance of creating positive emotions in our interactions with children and students.  He will describe a strength-based framework, together with realistic strategies for nurturing intrinsic motivation, learning, responsibility, compassion, and resilience in children of all ages. The strategies he will share are based upon his work as a clinical psychologist with countless children and adolescents, and their parents and teachers, as well as upon his  experience as principal of a school in a locked door unit of a child and adolescent program in a psychiatric hospital.  
As educators and parents, we've all had to quickly pivot to learn brand new ways of reaching and teaching our children, while, in turn, helping them to also take risks and grasp onto completely new modes of learning and communication. The important, evidence based, practical strategies presented in this webinar can be used immediately by educators and parents to help their students and children. Most importantly, Dr. Brooks will also discuss what we can do for ourselves to be more resilient so that we are more effective in doing the same for our children/students.    
Concrete case material will highlight several crucial strategies: 
-  identifying and reinforcing the "islands of competence" of children and students
-  better fortifying a sense of "personal control" for children and students
-  preparing children and students to manage obstacles and setbacks
-  providing opportunities for engagement in "contributory" or "charitable" activities
Due to our current professional, educational and home life environments, this much needed webinar topic has been highly requested. Take advantage of this opportunity to register to attend live or to watch the recording. Those attending live will have the added benefit of being able to ask Dr. Brooks their questions. We hope to see many of you at this potentially life-changing event.

Presenter Bio:
Dr. Robert Brooks in a clinical psychologist on the faculty (part-time) of Harvard Medical School and former Director of the Department of Psychology at McLean Hospital, a private psychiatric hospital.  His first position at McLean was as principal of the school in the locked door unit of the child and adolescent program.  He has lectured nationally and Internationally and written extensively about such themes as psychotherapy, motivation, resilience, parenting and family relationships, and a positive school and work environment.  He is the author or co-author of 18 books, including: Understanding and Understanding Children's Classroom Behavior: Creating Sustainable, Resilient Classrooms; Raising Resilient Children; Raising Resilient Children with Autism Spectrum Disorders; The Power of Resilience: Achieving Balance, Confidence, and Personal Strength in Your Life; and Handbook of Resilience in Children.  Dr. Brooks has received many awards for his work including Hall of Fame Awards from both the Connecticut Association for Children with Learning Disabilities and CHADD.  Most recently he was given The Mental Health Humanitarian Award from William James College for his contributions as a clinician, educator, and author. For additional information visit Dr. Brooks' website at  Drrobertbrooks.com
CREDITS: Whether you watch live or view the recording, this training offers 2 cont. ed. hours for all, and Certificate Maintenance Hours (CMHs) for Speech Language Pathologists. ASHA accepts CMHs towards the 30 hours needed for re-certification. 
Purchase orders are accepted at check out on the order summary page or they may be faxed to 781-812-2441, emailed to info@readingwithtlc.com, or mailed to Reading with TLC, 775 Pleasant Street, Suite 6, Weymouth, MA 02189. 
ATTENDEES: If you are paying for and registering someone else or registering a group of people, please enter the attendee names and emails in the PO section on the order summary page.
CANCELLATION POLICY: No Cancellations
---
We Also Recommend