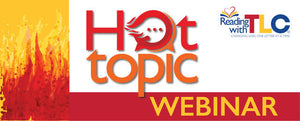 12-6-2023 ADHD: How to Get from Affliction to Gift Live & Recorded Webinar 7-8:30 PM EST
Presenter: Dr. Edward Hallowell, MD

Wednesday, December 6, 2023  7:00 PM – 8:30 PM EST
This is a per person fee. 

All who register, whether or not they attend during the scheduled hours, will receive a link to the recorded webinar 1-2 days after the event.
URGENT FINAL REGISTRATION STEP:  After purchasing this webinar, you will receive an email which will contain an important digital PDF that you need to download. (Check your spam folder.) This is critical whether you plan to view the live presentation or the recording you will receive by December 7th. (You will have this recording for one month.) This PDF contains the link to the final registration step that you must complete asap to secure your registration. If you do NOT complete this final registration step in advance of the webinar, you will not get the link to the live training or the recorded webinar. 
Description:
In this webinar Dr. Hallowell will bring to the table his 40+ years diagnosing and treating ADHD in people of all ages--including himself!
First, Dr. Hallowell will offer a description of ADHD not exclusively as a disorder but as a way of being in the world, with advantages and disadvantages. The elements of diagnosis that schools and testing agencies usually want to see will also be presented. 
Second, we will plunge into the various treatments, which Dr. Hallowell refers to as methods of identifying and unwrapping the gifts embedded in ADHD while also addressing the often severely negative symptoms. The emphasis, however, will be on the positive because you build the best life by spending more time and energy developing your strengths rather than trying to remediate your limitations 
Third, we will leave plenty of time for Q&A, Dr Hallowell's favorite part of the session. Don't miss this opportunity to connect with one of the foremost experts on ADHD in the world. 
Presenter Bio:
Edward (Ned) Hallowell, MD, is a board-certified child and adult psychiatrist and world authority on ADHD. He is a graduate of Harvard College and Tulane Medical School, and was a Harvard Medical School faculty member for 21 years. He is the Founder of The Hallowell ADHD Centers in Boston MetroWest, New York City, San Francisco, Palo Alto and Seattle. He has spent the past four decades helping thousands of adults and children live happy and productive lives through his strength-based approach to neurodiversity, and has ADHD and dyslexia himself.
Dr Hallowell is a New York Times bestselling author and has written 20 books on multiple psychological topics. The groundbreaking Distraction series, which began with Driven to Distraction, co-authored with Dr John Ratey in 1994, sparked a revolution in understanding of ADHD. He is the host of his new podcast called Dr. Hallowell's Wonderful World of Different where he celebrates the world of different in its many and varied forms. In celebrating the many differences that adorn humanity, he hopes to break down barriers of stigma and misunderstanding and show how all of us benefit from the differences between us. Dr Hallowell has been featured on 20/20, 60 Minutes, Oprah, PBS, CNN, The Today Show, Dateline, Good Morning America, The New York Times, USA Today, Newsweek, Time Magazine, the Los Angeles Times, the Boston Globe and many more. He is a regular columnist for ADDitude Magazine. Dr. Hallowell lives in the Boston area with his wife Sue and they have three children, Lucy, Jack and Tucker.
CREDITS:
 Whether you watch live or view the recording, this training offers 1.5 cont. ed. hours for all, and Certificate Maintenance Hours (CMHs) for Speech Language Pathologists. ASHA accepts CMHs towards the 30 hours needed for re-certification. 
Purchase orders
 are accepted at check out on the order summary page or they may be faxed to 781-812-2441, emailed to info@readingwithtlc.com, or mailed to Reading with TLC, 775 Pleasant Street, Suite 6, Weymouth, MA 02189. 
ATTENDEES: If you are paying for and registering someone else or registering a group of people, please enter the attendee names and emails in the PO section on the order summary page.
CANCELLATION POLICY: For cancellations made at least 10 days prior to the training, the webinar fee will be fully refunded. Cancellations made less than 10 days prior to the training will be subject to a $25 administrative fee. 
Please note: The information provided in this hot topic webinar may not necessarily reflect the viewpoint of Reading with TLC.  
---
We Also Recommend