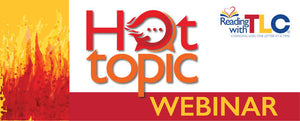 Recording of Elsa Cárdenas-Hagan: Structured Literacy for English Learners: From Research to Practice Webinar
Presenter:  

Elsa Cárdenas-Hagan, Ph.D
This is a per person fee
URGENT FINAL REGISTRATION STEP:  After purchasing this webinar, you will receive an email which will contain an important digital PDF that you need to download. (PLEASE CHECK YOUR SPAM FOLDER FOR ALL CORRESPONDENCE RELATED TO THIS TRAINING.)  This PDF contains the link to your recording. You will have this recording for one month. 
GROUP RATES: If you are interested in purchasing this webinar for 10 or more members of your school, district, or company, you may click on the option to pay $450 for an unlimited number of attendees to watch live or view the recording when it's convenient for you for one month.
Description:
If you have students who are English Learners, sign up to attend this session by one of the greats from the fields of bilingual education, speech pathology, and literacy. Structured Literacy is a term that describes a comprehensive and evidence-based approach for literacy instruction.  It includes foundational skills of reading and writing in addition to the development of oral language and comprehension in an explicit and systematic manner. English learners have been included in large-scale research studies which will be described in this session.  Additionally, evidence-based practices will be modeled. Participants will also learn how to design lessons which include cross-linguistic features and thus implement an asset-based approach to literacy instruction among English learners. This webinar is appropriate for both general education and special education professionals working with students of all ages. 
Presenter Bio:

Elsa Cárdenas-Hagan, Ph.D., is a bilingual speech-language pathologist and a certified academic language therapist. She holds a doctorate degree in Curriculum and Instruction. She is the President of Valley Speech Language and Learning Center in Brownsville, Texas, and is an Associate Research Professor for the Texas Institute for Measurement Evaluation and Statistics at the University of Houston. Elsa's research interests include the development of early reading assessments for Spanish-speaking students in addition to the development of reading interventions for bilingual students. She was the co-principal investigator of a longitudinal study funded by the National Institute of Child Health and Human Development and the Institute for Education Science, examining the oracy and literacy development in English and Spanish of Spanish-speaking children. Elsa currently serves as the Vice-Chairperson of the International Dyslexia Association, Chairperson of the National Joint Committee on Learning Disabilities, and was a past board member of the National Academic Language Therapy Association. She has authored curricular programs, book chapters, and journal articles related to oracy and literacy development for English language learners.
CREDITS: Whether you watch live or view the recording, this training offers 2 cont. ed. hours for all, and Certificate Maintenance Hours (CMHs) for Speech Language Pathologists. ASHA accepts CMHs towards the 30 hours needed for re-certification. 
Purchase orders are accepted at check out on the order summary page or they may be faxed to 781-812-2441, emailed to info@readingwithtlc.com, or mailed to Reading with TLC, 775 Pleasant Street, Suite 6, Weymouth, MA 02189. 
ATTENDEES: If you are paying for and registering someone else or registering a group of people, please enter the attendee names and emails in the PO section on the order summary page.
CANCELLATION POLICY: For cancellations made at least 10 days prior to the training, the webinar fee will be fully refunded. Cancellations made less than 10 days prior to the training will be subject to a $25 administrative fee. 
---
We Also Recommend