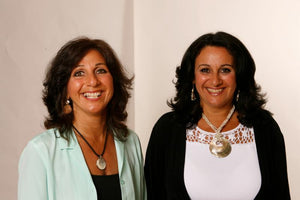 12-20-23 FREE! Q & A with the Authors for Those Trained in Lively Letters - Live Webinar 6:30 pm EST


Wednesday, December 20, 2023  6:30 PM EST
FREE! Q & A with the Authors. for Those Trained in Lively Letters
Presenters: Nancy Telian and Penny Castagnozzi
Description:

This Question and Answer session with Nancy Telian and Penny Castagnozzi is for those who have already been trained in the Lively Letters program.
Grab a cup of coffee or tea (or your beverage of choice) and bring your list of questions to be answered by the authors of the Reading with TLC programs. Don't have any questions? Join us to see what others are wondering and talking about and pick up some tips and troubleshooting strategies that my help you in the future.

Please note: After adding this item to your cart and check out, you will receive an email which will contain an important digital PDF that you need to download. This PDF contains your final registration step that you must complete to receive your link to attend this webinar.

---
We Also Recommend