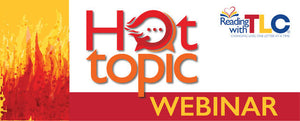 11-2-2023 Make Spelling Joyful through Scientific Word Inquiry Live & Recorded Webinar 7-9 PM EST
Presenter: Peter Bowers, Ph.D.

Thursday, November 2, 2023  7:00 PM – 9:00 PM EST
This is a per person fee. 

All who register, whether or not they attend during the scheduled hours, will receive a link to the recorded webinar 1-2 days after the event.
URGENT FINAL REGISTRATION STEP:  After purchasing this webinar, you will receive an email which will contain an important digital PDF that you need to download. (Check your spam folder.) This is critical whether you plan to view the live presentation or the recording you will receive by November 3rd. (You will have this recording for one month.) This PDF contains the link to the final registration step that you must complete asap to secure your registration. If you do NOT complete this final registration step in advance of the webinar, you will not get the link to the live training or the recorded webinar. 
Description:
This highly requested session will be presented by one of today's top thought
leaders in the field of literacy. It addresses the theory and practice of
"Structured Word Inquiry" (SWI) and demonstrates where this fits in with the
research for literacy instruction across age and ability levels. Participants will
learn how this method of instruction uses explicit scientific inquiry with
linguistic tools (including the morphological matrix, word sums and grapheme-
phoneme diagrams) to reveal how English spelling links meaningfully related
words through the interrelationship of morphology, etymology and phonology.
This may sound too complex for young students, but the session will teach
these concepts through methods that Peter Bowers and many other have
used with students from pre-school to high school for years.

Participants will see how studying words from this linguistic frame explains
grapheme-phoneme correspondences that have typically been considered to
be irregular (e.g. does, one, sign) in order to support spelling and reading. We
will also see how this instruction offers generative vocabulary learning by
teaching the spelling-meaning connections between words (e.g sign, signal,
design, signature) as shown in the study that introduced SWI (Bowers & Kirby,
2010). This research discussion will also show evidence for why SWI provides
a rich way to build "Orthographic Mapping" (Ehri, 1998, 2015). The webinar
will include videos of SWI instruction in action with young children, something
that Ehri, herself, described as being important and fitting with her theory.
While it is essential to provide the scientific research basis for this work, the
main emphasis of this session is to provide participants with practical
information they can get started with right away. Participants will leave with
explicit teaching ideas and an introduction to a morpho-phonemic frame
through which they can better understand and teach how our written word
works. To get a better sense of the content of this session, see this 18min video of Dr. Bowers TEDx Talk HERE. Save your seat today for this enlightening session!

Presenter Bio:
Peter Bowers, Ph.D., is a researcher, author, educator and founder of
WordWorks Literacy Centre. His vocabulary intervention (Bowers & Kirby,
2010) introduced the phrase, "structured word inquiry." That study with grade
four and five students found generative vocabulary learning for the SWI
condition over controls. He has published widely on SWI and the effects of
morphology instruction. Counter to typical assumptions, younger and less able
students gain the most from including morphology in literacy instruction.
Further the greatest effects of morphological instruction are for phonological
gains. Recognizing the importance of this work, Louisa Moats invited Bowers
to film a presentation on SWI that is now required study for LETRs trainers.
Bowers has been invited to present Keynote addresses at major literacy
conferences in North America (e.g. IDA and ASHA) the UK (PATOSS) and
Australia (ALEA) and has worked with educators and students in schools
around the world for over a decade. Bowers work seeks to illuminate the best
evidence of research and practice for educators and researchers.
CREDITS:
 Whether you watch live or view the recording, this training offers 2 cont. ed. hours for all, and Certificate Maintenance Hours (CMHs) for Speech Language Pathologists. ASHA accepts CMHs towards the 30 hours needed for re-certification. 
Purchase orders
 are accepted at check out on the order summary page or they may be faxed to 781-812-2441, emailed to info@readingwithtlc.com, or mailed to Reading with TLC, 775 Pleasant Street, Suite 6, Weymouth, MA 02189. 
ATTENDEES: If you are paying for and registering someone else or registering a group of people, please enter the attendee names and emails in the PO section on the order summary page.
CANCELLATION POLICY: For cancellations made at least 10 days prior to the training, the webinar fee will be fully refunded. Cancellations made less than 10 days prior to the training will be subject to a $25 administrative fee. 
---
We Also Recommend